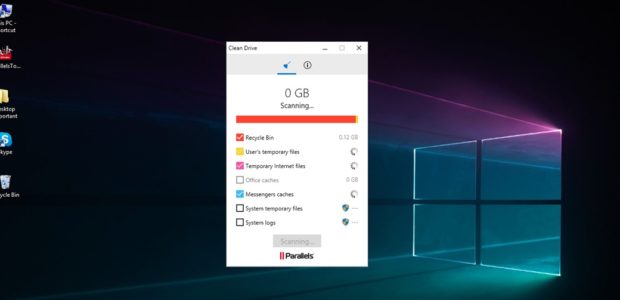 Parallels Toolbox for Windows Review: A Nifty Toolbox with a Whole Gamut of Utilities
Parallels, a software developer best-known for its virtualization software applications, recently rolled out a multi-purpose software application for both Windows and Mac users. The Windows version, which was launched a couple of months back, has already garnered a lot of attention from the Windows users worldwide. Parallels Toolbox for Windows, as the name suggests, is a mixed bag of tools that are designed to turn your everyday computing chores into a cakewalk. More than 30 tools packed in one powerful suite; the Parallels Toolbox is worth every dollar you pay for it. Here's why.
Parallels Toolbox for Windows: What Is It?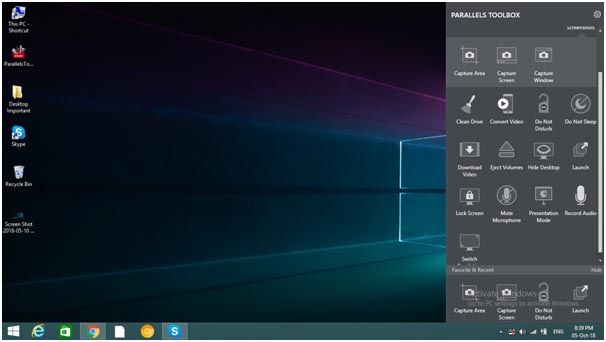 Parallels Toolbox is an economical and easy-to-use toolbox designed for Windows which you can download and install on your Windows PC easily instead of paying for individual applications. The virtualization tech company has thrown 30 Windows utilities into a single suite, and the elegantly simple interface of the toolbox makes regular computing tasks easy and a matter of a few clicks. If you switch to the Presentation mode, all those pop-up messages and icons are disabled instantly. You can use the Clean Drive to optimize your computer's storage and delete unimportant or redundant data. There's also a tool to help you find out the duplicates of existing files so you can free up the extra space on your Windows PC. If you want to download videos, there's also a dedicated tool for that in the mix. Also, you can record a video or take screenshots using the tools included in the suite.
Parallels Toolbox for Windows: Features at a Glance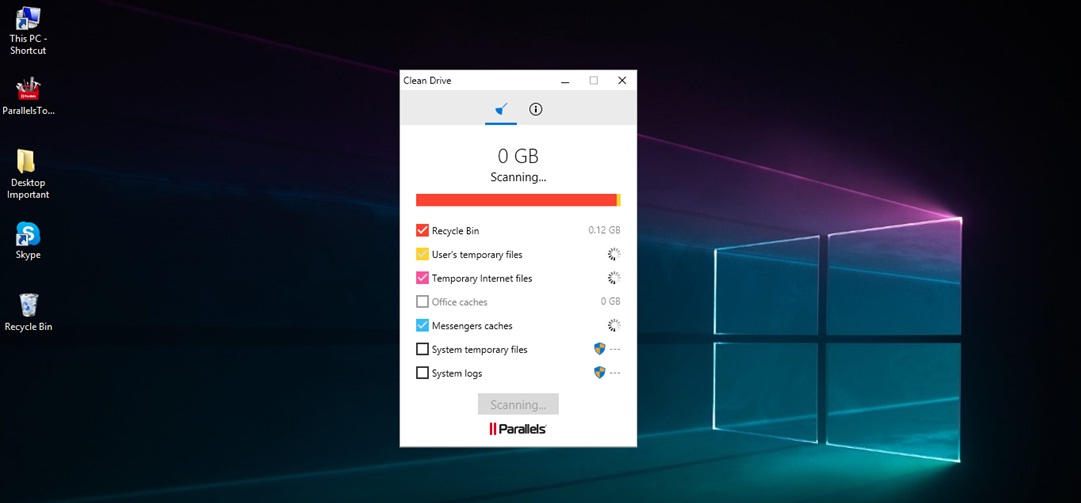 Throwing a variety of tools into a single package was indeed a great idea, and Parallels comes up with a number of must-have utilities for Windows users. Some of the tools might not be as useful as the others, but you never know which tool you might require at some point. Why buy a separate toolbox when you have a whole gamut of tools and widgets that are pre-installed in your Windows PC? Well, performing certain tasks in a Windows system is possible, but you might have a hard time finding certain tools in a Windows environment. Also, some essentials, such as video download applications, do not come with any of the Windows PCs available on the market today. Parallels Toolbox for Windows, compatible with Windows 7, 8 and 10, comes with all the utilities that you need.
To start with, if you want to create archives, compress or decompress important files on your PC, you can use the Archiver tool. You can also unarchive files or reverse your action using the Unarchive tool which comes alongside. While there's an option in Windows to archive files, you can just drag and drop a file to start archiving using this particular tool. You can use your computer's build-in camera instantly to take photos and videos and you can also block the camera if you wish. There's also a tool for recording your screen. Whether you want to capture a live soccer match or you want to record a video chat session, you can do it effortlessly and with a single click of your computer mouse. Here is an official Parallels page for some guides and tutorials for the Toolbox.
You surely know how to capture a screenshot, but Parallels has come up with a solution that has taken screenshot capturing to a whole new level. Using the 'Take Screenshots' feature, you can now capture an area of your screen, capture the entire screen or capture a specific window which might be hidden behind another window. If you want to clean recycle bin, your temp files and the messenger files along with system logs, you can simply click on the 'Clear Drive' tool and a separate window will open. You can also convert and download videos by simply dragging and dropping files or links.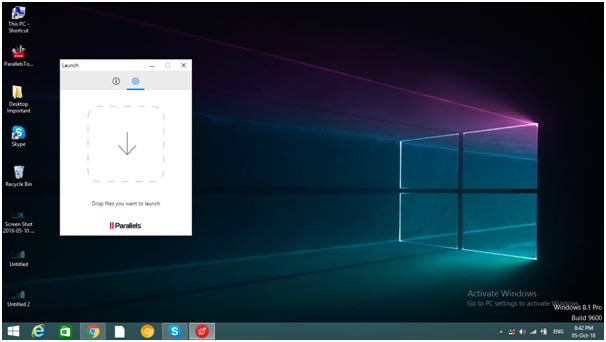 Parallels developers have realized that people do not quite like the disruptive notifications that pop up from out of nowhere and it can be irritating for some users, especially who use their PCs solely for work purpose. They have included this "Do Not Disturb" tool, which can be used for disabling all pop-up notifications and dock app animations, much to the relief of the Windows users who unsuspectingly subscribe to various notification services. You can also lock your screen, use the 'Do Not Sleep' feature to keep your PC awake when you are not doing anything on your PC for a while, mute the microphone, lock your screen and record audio. To put it differently, managing day-to-day computing chores has become a matter of a few clicks, thanks to the latest toolbox from Parallels.   What's more, you can enter the 'presentation mode' to keep all the disruptions at bay.
Parallels Desktop for Windows: The Different Packs and Pricing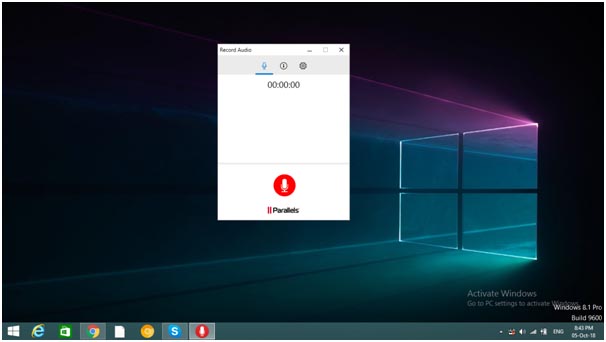 Parallels never forgets to customize their solutions to cater to diverse needs of their users and the latest version of the toolbox for Windows is no exception. The 'Screen and Video Pack', which is available on both Windows and Mac, is meant for creative people, vloggers, online trainers and business owners. You can create high-quality multimedia content by taking screenshots, creating GIFs, downloading audios and recording your screen. The pack comes at just $9.99.
The 'Presentation Pack', on the other hand, is designed for academicians, multi taskers and small business owners. Using specific tools packed in this toolbox, you can easily organize your screen, launch and run multiple applications, and disable notifications to micromanage your presentation. This one also comes at the same price as the 'Screen and Video Pack'.
The third one, or the 'Disk and System Pack, is designed keeping in mind both basic and business users. It's recommended for IT professionals, web and graphic designers, developers, as well as small business users. You can easily optimize your system's storage using tools like Find Duplicates, Clean Drive, Free Memory etc. You can also switch to the Airplane mode, switch resolution with a single click or eject the external drives at one go. The price, like the other two packs, is $9.99. You can try any or all of the three packs for seven days for free.
# Moreover never forget to check seasonal deals and promotions, Parallels often provide good coupon codes and discounts from time to time, you can check some on our Parallels coupon page.
If you want to save your team the hassles of downloading, deploying and maintaining individual paid apps, you might want to go for the Parallels Toolbox for teams. It comes with all the tools available in the packs designed for individual users, and you just have to shell out $79.95 for using the toolbox for full one year. If you are running a small business, leading a team or managing a project, this special pack designed for teams is worth trying. Parallels also promised to add new tools to the mix, which they do quite consistently. Therefore, you can try out the team version to save your team lot of hassles, and to snag some savings.
Parallels Toolbox for Windows: Pros and Cons
Pros
Host of utilities and must-haves for Windows users
Clean interface
Various customization options
Launch multiple applications
Presentation mode included
Cons
Subscription product, which means you have to pay each year for license renewal
Doesn't let users download apps from the Microsoft marketplace
How Is The User Response Overall?
Jack Zubarev, the president of Parallels, said last year the Mac version of the software received overwhelming response from users worldwide, which prompted them to bring the same time-saving benefits to the Windows users as well. What most users really liked about this toolbox is that it can launch multiple applications without a hitch. It's not that locating the specific functions in Windows settings is an impossible task, but it's certainly a Royal Pain, especially for business users who need everything arrayed at their fingertips.
Some users are not happy over the fact that it's still a subscription product. After all, who on earth would want to pay for a bunch of utilities, most of which come pre-installed with their Windows system? While they certainly have a point, users poured in their positive reviews mostly for one reason – it's just a whole big toolbox designed to take care of all of their computing chores. One big turn-off, however, as per some users is that they cannot drag and drop apps from the Microsoft Store in the toolbox. This is indeed a big limitation which I am sure that the developers would work on sooner or later.
Should You Buy It?
Parallels is the go-to-resource for anybody who wants to save time. While it comes with the basic tools which you can also find in your Windows system, it actually offers a lot more than the tools you will usually find in your system. Parallels doesn't only offer a host of additional utilities, it makes both the usual and added utilities a lot more accessible. The tools make switching to presentation mode a cakewalk, and you can actually jump from one tool to another without a crimp. You can download the free seven-day trial to know whether it's your speed or not. Alternatively, if you are ready to pay a little less than ten dollars, you can try it out for full one year. Choice is yours.