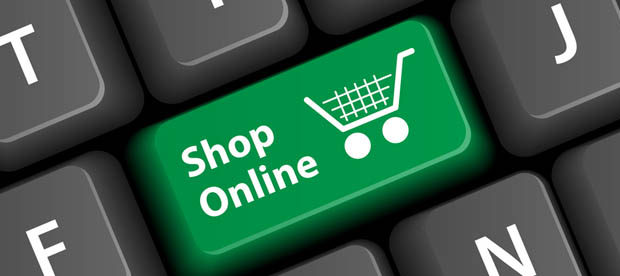 10 Online Shopping Tips 2017 To Save Money When You Shop Online
There is no better and safer way to save money when shopping online than through the use of online discount coupons, discounts and deals. These deals are creative ways of striking bigger bargains with your preferred retailers. You don't have to accumulate these discounts and codes because they do expire at certain days, therefore, you must use them each time such discounts are redeemed. Aside from online deals and codes, there are printable discount vouchers that can redeemed directly at the stores.
One other ways through which coupons, deals and discounts help to save money is that, they help you avoid spending beyond your credit limits. Most shoppers are tempted to over-spend their credit limits, thus they create more debts that become a burden over time. With shopping discounts and codes, you can complement your debit, credit or cash spending and save yourself from getting trapped into debt. Combining your discount coupons, and deals and then using them across all shopping items can also help you strike better price gains, instead of focusing all your coupons on a particular item.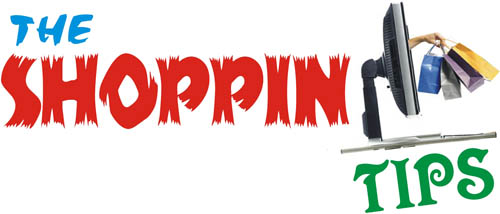 10 online shopping tips 2017 to help you save money
Online retailers always getting smarter, when it comes to dealing with shopper online, but if you make some smart moves as a shopper, you can beat retailers to their price games. Try and make use of the following tricks and tips.
#1: shop for the item at the right time
Don't be tempted to spend money too fast, there is always the right or the best day to save money on a particular product. You need to keep in mind that most retail stores will offer most discounts especially within Wednesdays to Fridays, Sundays for instance, could be the right day to strike the best bargains on an airline tickets (Mondays could be the worse to get airline ticket deals). According to researches conducted on consumer spending in retail shopping, Tuesdays seem to be the best day to use your coupons and discount codes, to get electronic gadgets such as laptops, because that is the day top retailers often send out shopping coupons. If you are interested in getting more coupons and bargains on books, then Saturdays could be the best time to get such deals.
#2: Try and combine many coupons, discount codes and deals for the same purpose
It is possible to combine several codes and discount coupons on some retail websites, especially when you are closing a deal. You need to learn to combine these coupons in the right order. If you have a 35% discount promo code , plus a 12$ discount for instance, you should make use of the promo code before the discount, and the reason being that you will end up subtracting 35% of your full price, and thereafter you can get further cash savings with your $12. This is a perfect combination technique that can save you hundreds of dollars a month, when shopping.
#3: Try as much as possible to optimize price-cut refunds
Some sellers do offer price-cut refunds in certain situations. Assuming you purchase an item yesterday at the original price, and then you check back the following day, only to find the item's price has been reduced suddenly, you may ask for refund of the cut price immediately or within a period of time. Websites that offer this type of service do issue refunds within the first 7 days of the delivery of the product you purchased.  In some instances, credit card purchases also qualify for price protection and that means, regardless of the location where you shop, you will always get a refund of the difference in price drop within a specified period of time.
#4: Smart reward programs are creative price reduction techniques
There are numerous Smart reward programs offered by some retailers. For instance, if you download and install certain shopping apps, you automatically qualify for some special bonuses, just for performing some actions through the apps. Certain apps allow you to earn kickbacks when you take part in online surveys, or when you browse through retailer websites. Browsing through some catalogs on retail websites, can get you access to special discounts and some gift cards.
Some websites will offer around 0.5 point for each 1$ you spend on their sites. For most of these smart reward websites, you can only redeem your coupons with the following orders. Loyalty programs, also work like reward programs where you can access numerous sales and special promo discounts on daily basis. Loyalty programs are offered via social media platforms such as Twitter and Facebook and all you need to do is to add such retail websites on their social media pages to qualify for such rewards. Points you get from reward and loyalty programs can also be exchanged for some free shipping, and flash sales. This means you can save tremendous amount of money by combining these rewards with coupons and discount codes.
#5: compare as many preferred shopping sites as you can before making a purchase
Conducting a smart comparison test will help you avoid over-spending on certain items. It simply allows you to gather as much price differences of one single product from different retail merchants and then you can buy directly from the cheapest. This is one of the best possible ways of striking the best deals. To perform a comparison price test , you may have to install some browser add-ons provided by top browses such as Google Chrome, Mozilla Firefox and Safari, these add-ons will organize prices of the product you search for, in a simple chart and then send you notifications on available discounts and coupons. Certain apps such as PriceGrabber can help you scan the bar codes of different products and provide information on them.
#6: Learn to let certain items stay in your shopping cart for a while
Sometimes, simple tricks such as allowing items in your shopping cart for a day or two can help you get a price cut. First of all, it will help you avoid making an impulsive purchase, secondly, many online retailers will offer unclosed deals therefore they may be forced to retain you as a potential customer. Certain stores will always provide a better offer within 24-48 hours, but the best way to optimize this benefit is to set up an account on such websites.
#7: Make use of multiple email addresses to accumulate more coupons
Often times, it is more ideal to accumulate more coupons though the use of several emails addresses. Certain retail stores prefer to send single coupons to a selected group of people, you can make use of this opportunity by signing up to the retail website's newsletters through the use of numerous email accounts. If you make use of 3 different emails for a single coupon worth 50% for instance, you can imagine how much money you would have saved. Try as much as possible to get as many discount codes as possible on one single item with this trick and you may never have to spend money on some other items.
#8: Create a bargain with the customer service of the retail merchant
Often times, we miss out on certain discounts that expired just few days ago, you don't have to worry about this issue, all you need is to ring the hotline and ask the customer care if the deal can still be extended. Interestingly, most sales reps will be eager to close a deal with you; hence they will give you another promo code even if it is impossible to extend the code you asked for. This trick is worth trying even though it doesn't work always. Alternatively, you can make use of the live chats available on most merchant websites, instead of phoning them directly and then ask them about the product you are interested in and what discount codes are available for them. Most live chat support will provide certain promo codes that are scarce.
#9: Put limit on your credit card spending
It is quite easy to get carried away when shopping, and for this reason, it will be ideal to set up an automatic limit on your credit card spending, in order to avoid spending more than necessary. Spending beyond your limit can put you in serious debt crisis, and shopping can become an addiction, when not handled properly. When you put limits on your credit card spending, you shop when necessary, and you can even save more until special occasions such as Christmas.
#10: Don't be afraid to try out newly opened retail merchants
Newly opened retail outlets online are usually the ones that offer most discount codes and shopping deals because they want to attract more customers. Though, you should be careful with new retail outlets that just opened up online, many of them can be scams, therefore, you need to read reviews about them and even confirm their physical addresses before taking the risk of shopping with them. You can ask individuals who have shopped from such websites for their opinion and advice.